56) The Lordegan region was first surveyed by Allen Zagarell (1982). Zagarell's work focussed on the Han Mirza Plain to the northeast, and although he visited the area around the modern town of Lordegan, and he was not able to reach the Felard Plain, which lies to the south

.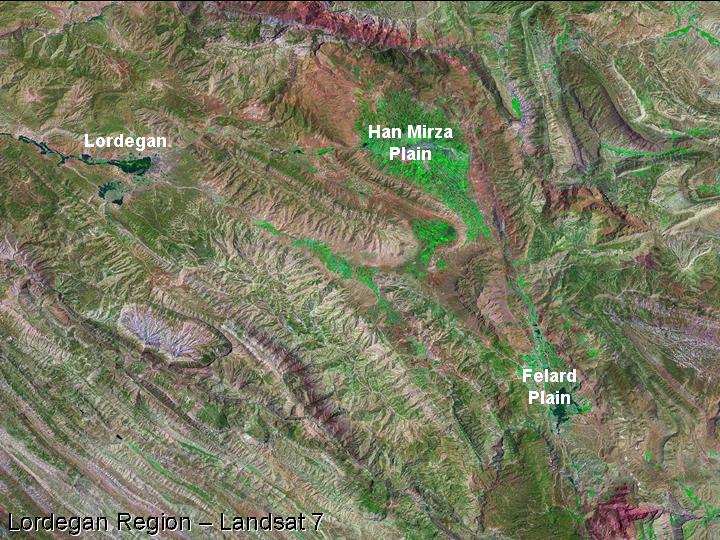 57) This highland region is situated about 1800 m above sea level, and is comprised of a series of intermontane valleys that are linked together by passes – in a similar fashion to the plains in the Mamasani region.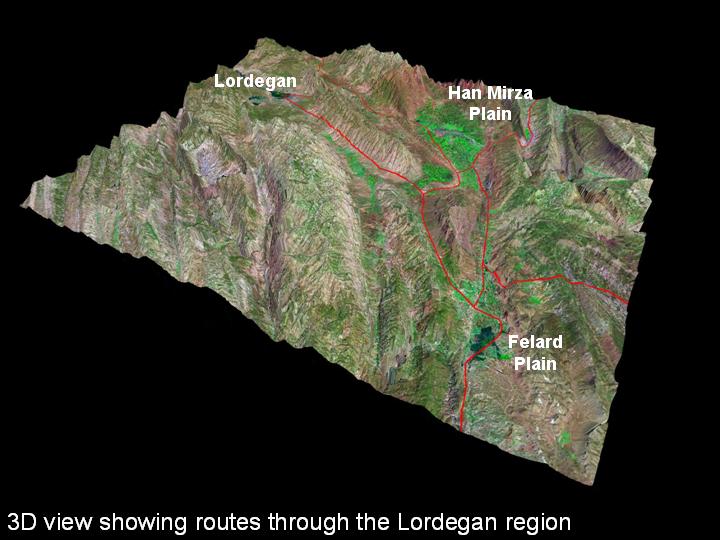 58) Lordegan also lies on one of the routes between Susiana and the Isfahan area, and from the Felard Plain, there is a route to the south, which ultimately enters the Kur River Basin.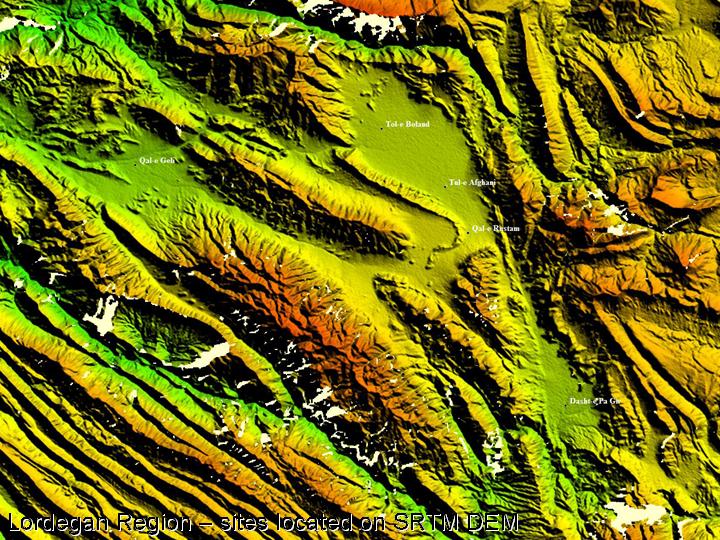 59) The 2002 survey by Mr. Kourosh Roustaei of the ICAR/ICHTO and Professor Daniel Potts, Dr. Lloyd Weeks and myself representing the University of Sydney revisited the Han Mirza Plain and Lordegan Valleys, and also visited the Felard Plain. Several sites noted by Zagarell were readily visible, and some additional sites were visited.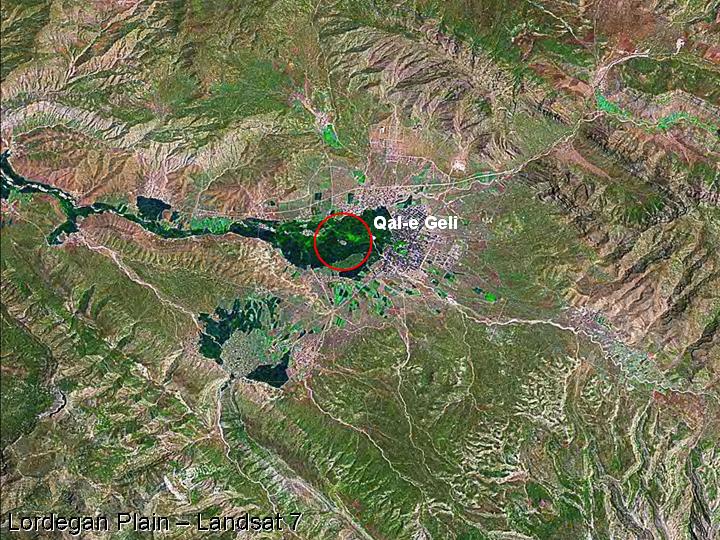 60) Located within sight of the modern town of Lordegan, the site of Qal-e Geli stands preserved to a height of c.24 m and is surrounded by well-watered agricultural land – as indicated by the satellite image.
61) Qal-e Geli is also readily visible on the SRTM digital elevation.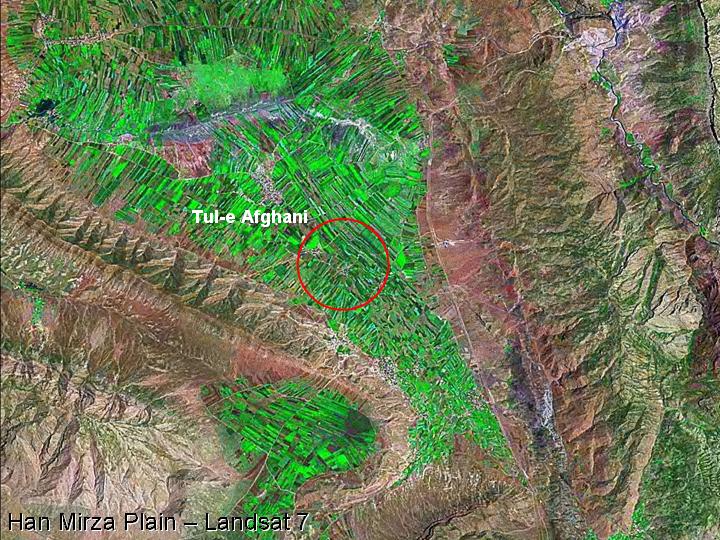 62) The largest site on the Han Mirza Plain is the site of Tul-e Afghani, which is situated at its southern end, close to the pass into the Felard Plain, and the Neolithic site of Qal-e Rustam.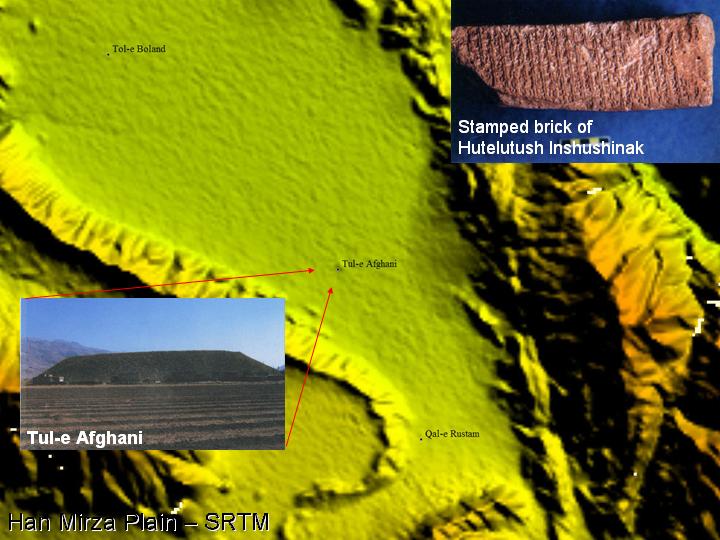 63) Tul-e Afghani is potentially one of the most important sites in the southern Zagros. While investigating the site, Mr. Nauruzi of the Shahr-I Khord branch of the ICAR/ICHTO discovered a stamped brick, inscribed with a dedication from the Elamite King Hutelutush Inshushinak, who was defeated by Nebuchadnezzar and was said to have retreated and disappeared (see Potts 1997). Inscribed bricks of Hutelutush Inshushinak have also been found at Tal-e Malyan, so perhaps Mr. Nauruzi has found another of the Elamite outposts where Elamite control remained strong in the late 2nd millennium BC?
.....
.....
.....