47) The plains of Fasa and Darab lie to the southeast of the Kur River Basin, and were initially visited by Sir Aurel Stein (1936).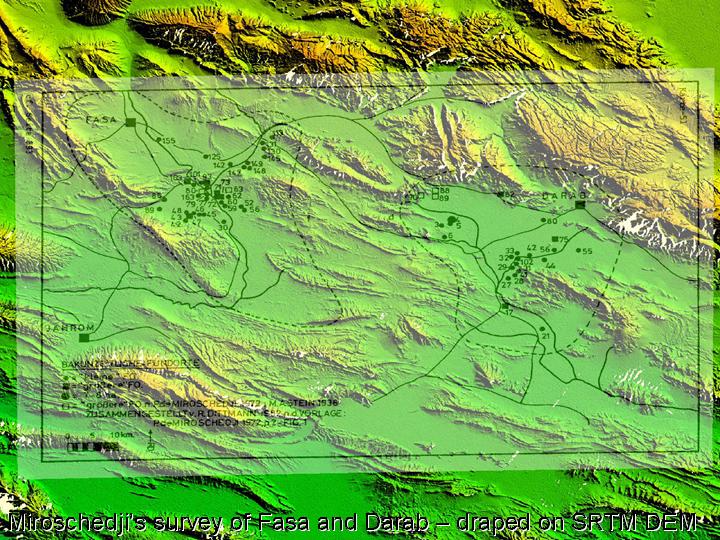 48) A more extensive survey of both of these plains was carried out by Pierre de Miroschedji (1972; 1974).
49) Most recently the Darab plain has been the subject of a collaborative project between the ICAR/ICHTO and the British Institute of Persian Studies. Similar to Firuzabad, there is a circular Sasanian city on the plain of Darab – known as Darabgird.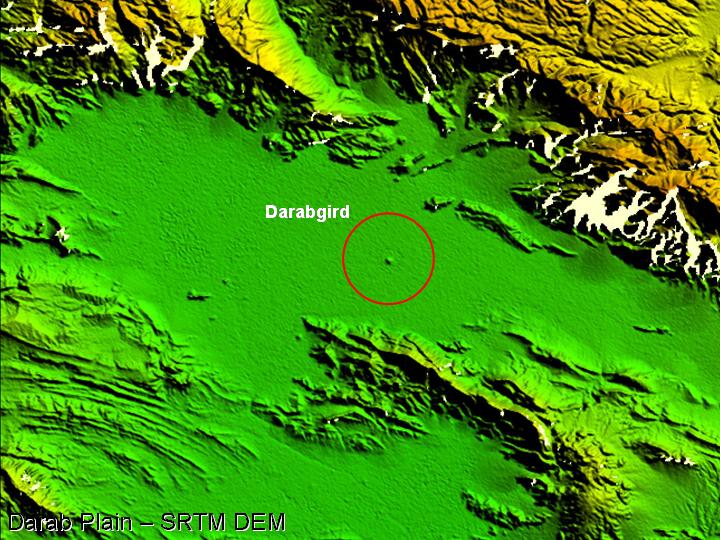 50) Darabgird is readily visible on the SRTM digital elevation . . .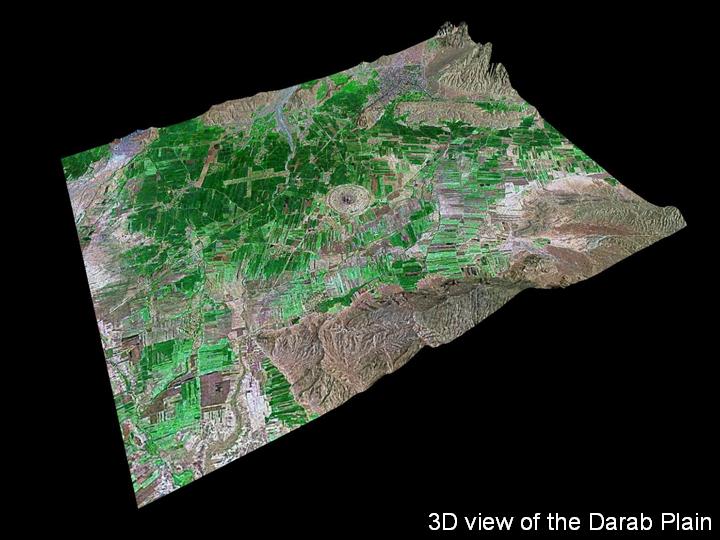 51) . . . and it is also prominent in this 3D image that shows the relationship between the site, the surrounding plain, and the ridges that bound it.
.....
.....
.....