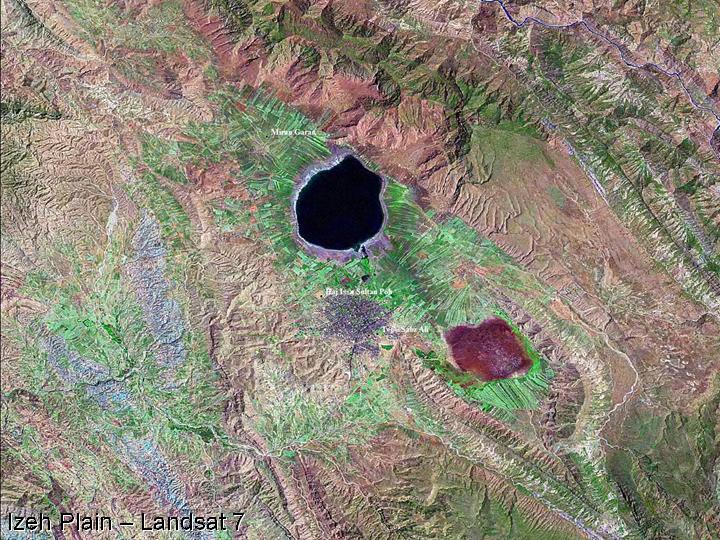 52) The plain of Izeh lies to the east of Susiana, and is most easily accessed via passes that begin in Ram Hormuz. It is a large flat intermontane valley that has two large seasonal lakes.
53) Izeh is surrounded by particularly high ridges and was one of the major plains on the route between Susiana and the plateau areas near Isfahan.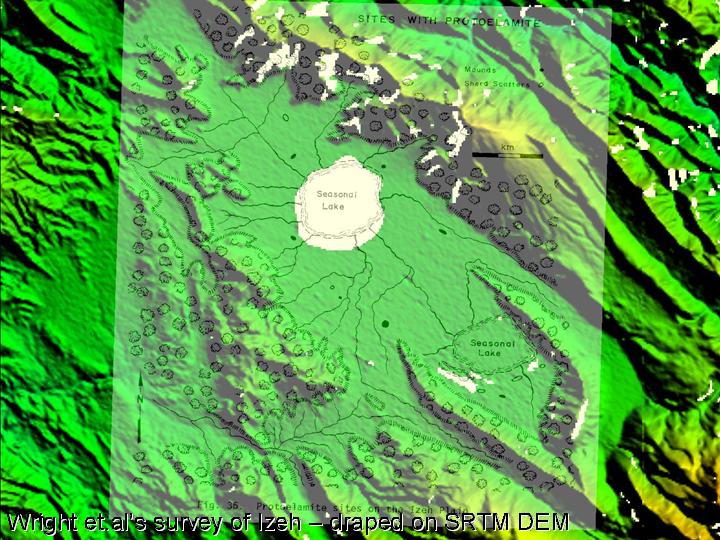 54) An archaeological survey of the plain was conducted by a collaborative team from the ICAR/ICHTO and the University of Michigan in 1976 (Wright et al. 1979), which discovered sites from the Palaeolithic up to the Islamic periods.
55) The 2002 survey by Mr. Kourosh Roustaei of the ICAR/ICHTO and Professor Daniel Potts, Dr. Lloyd Weeks and myself representing the University of Sydney revisited a number of these sites, several of which were now within the environs of the modern town.
.....
.....
.....