Islands and Coasts of Qeshm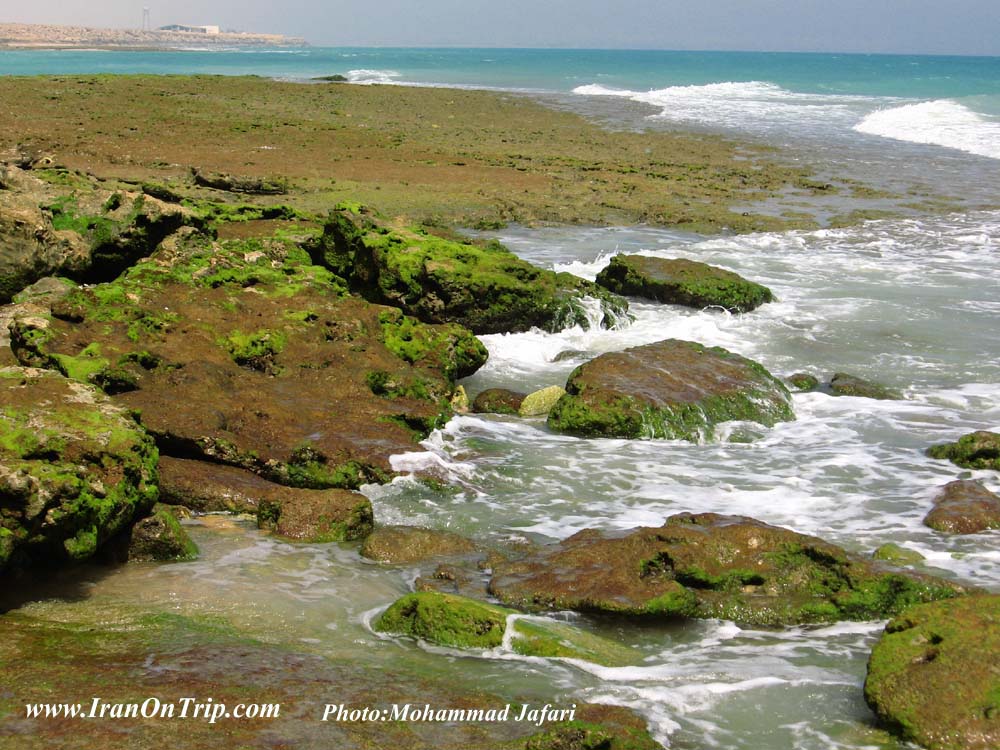 Islands of Qeshm


There are four smaller islands near Qeshm Island adjacent to the Strait of Hormuz, which are called Hengam, Larak, Hormuz and Naz. Hengam Island is 33.6 sq km in area and looks like an incomplete cone which is located facing the southern coasts of Qeshm Island. It is about 92 nautical miles from Qeshm city. The island is made of lime hills and their highest point is Nax Mountains. Its biggest diameter from Old Hengam village to New Hengam village is 9 km.
The only economic activity on Hengam Island is fishing. Its southern coasts have many big and small pits as well as port facilities that were once used by the British.
Larak Island has an area of 84.7 sq km and is located 81 nautical miles from Bandar Abbas and 6 nautical miles from Qeshm city. It is located to the northeast of the city.
Larak Island is made up of conical volcanic mountains. It has a number of salt springs and very beautiful beaches.
There is no agricultural activity on the island and the sole economic activity is fishing and diving. They drink water from wells and pools.
Hormuz Island has an area of 14.9 sq km and is located 10 nautical miles southeast of Bandar Abbas. It is made of sedimentary and igneous stones while salt layers have covered big parts of the island in the form of hills. Its highest point is 186 m above the sea level and the biggest diameter of the island is 8 km. Due to low precipitation and salty soil, there are few water sources, pastures and plants on the island.
The main income source for the islanders is extraction and export of red soil. Blue salt and stones are other products of the island.
As for Naz Island, it is located east of Qeshm and is about one km away from it. The island is about 3 hectares in area and lacks sandy coasts. It is surrounded by cliffs whose height goes as much as 5-10 m. The island is totally flat. At the time of low tide, a narrow passage of land connects Naz to Qeshm Island.
Nobody leaves on the island. Local fishers have built arbors there for temporary rest. Opposite of Naz Island there is a good place on Qeshm island's sandy shores where seabirds and local fishermen can eat food. Many people visit this place throughout the year, especially after the sunset.
There are special caves just 10 km from Qeshm city overlooking its southern coast. They have been eroded in the course of a long time. They have been first created by the action of waves on sedimentary walls and have been then expanded by local people. Their walls are soft and this has facilitated digging. They have possibly served people as a shelter. Some of those caves end in corridors. The remains of mollusks abound along the internal and external walls of those caves.
Coasts of Qeshm


Qeshm Island

has an area of about 1,500 sq km and has the longest shores along the Persian Gulf. Zeitoun, Simin, Naz, Souza, Mosen, Shibderaz, Salakh, and Doustkou coasts are more beautiful than others.
There is a high variety of sand and clay rocks on the island's coasts which can be rarely found on other islands. Silver colored coasts are another variety of Qeshm's coasts. There are also mangrove forests across coastal areas. The famous Rigo coast is a good place where turtles emerge from the water in order to breathe and feed.
Due to abundance of coral reefs, Persian Gulf is also known as the Coral Sea. Apart from Qeshm coasts which are facing Hengam Island as well as on Zeitoun coast facing Larak Island, there are many rocky and coral structures. Therefore, visitors and tourists can progress into the depths of water and watch a wider area of shallow waters. The impact of waves on coral reef creates spectacular scenes. Sand-covered coasts of Qeshm Island are good places where tourists can sunbathe and rest.
The coasts around Laft Island and its bays are revealed in low tide. This economical phenomenon is a reason for richness in fauna of this part of the island. Due to the ebb, new foodstuff is washed ashore and pollutants are washed away. Diversity of foodstuff and organic material resulting from low tide and high tide has given rise to a rich habitat which is known as mangrove forests. They are among the most important tourism attractions of the island that constitute a suitable habitat for various species of birds that lay their eggs there.
Now a large area of the island's coasts is becoming tourism resorts and various recreational facilities have been established there. Zeitoun coast, at the southern end of Qeshm city, has been turned into a beautiful resort for visitors. It is totally made of rocks and coral. Simin coast is also among sand-covered coasts of the Qeshm Island which is visited by a great number of tourists each year. Such beautiful coasts have turned Qeshm Island into a paradise for tourists and those who love coastal areas and the sea.
Naz Island

is about 2 m higher than the sea level and there are few temporary shelters on the island, which have been probably set up by local fishermen. It is a small island and you can walk the 2-km distance to it during low tide. When it is high tide, the island is surrounded by water and tourists will have to wait until the low tide arrives.
Amen Khademi
.....
.....
.....