Espahbod -e- Khorshid Cave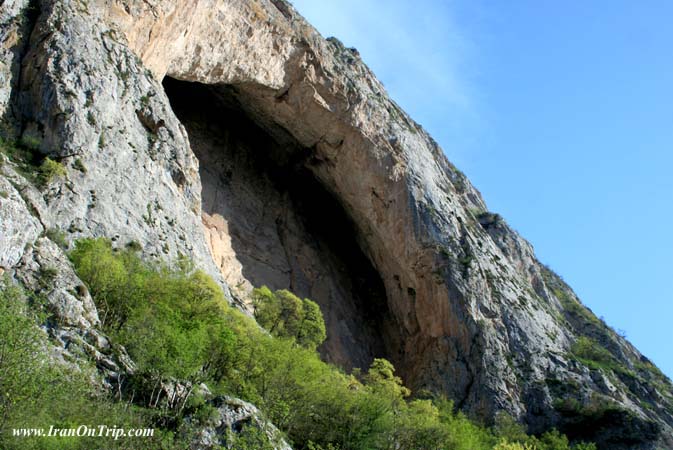 Espahbod -e- Khorshid Cave

is located on roadside of Firoozkooh road in Mazandaran province, Iran. Measuring 80x100 meters, its arched entrance is the largest natural one in the world. On the left side of the cave, a four-story-high castle was built; made of stones and mortar, it is the masterpiece of architecture of its time. On the right side of the cave, numerous trenches and defensive buildings were built, all of which remained firm and intact after centuries. These two parts were connected through a road made of stones and mortar. 2 meters wide, this road was built 50 meters above ground level. Today only traces of it remain. The remains of a cistern, several silos and numerous defensive monuments are located outside the cave. Dating back to the end of the Sassanid period (224–651 AD), it was regarded as a fortified garrison and a fortress of Tabarestan later on. According to chronicles, this cave was used as a shelter by Khorshid (Sun), the last ruler of Tabarestan, then surrounded by Arab invaders for several months and seized after poisoning its drinking water supply. This cave is considered as latest Persian stronghold against Arabs.

Access to the cave needs special equipments and also expertise in alpinism.
.....
.....
.....